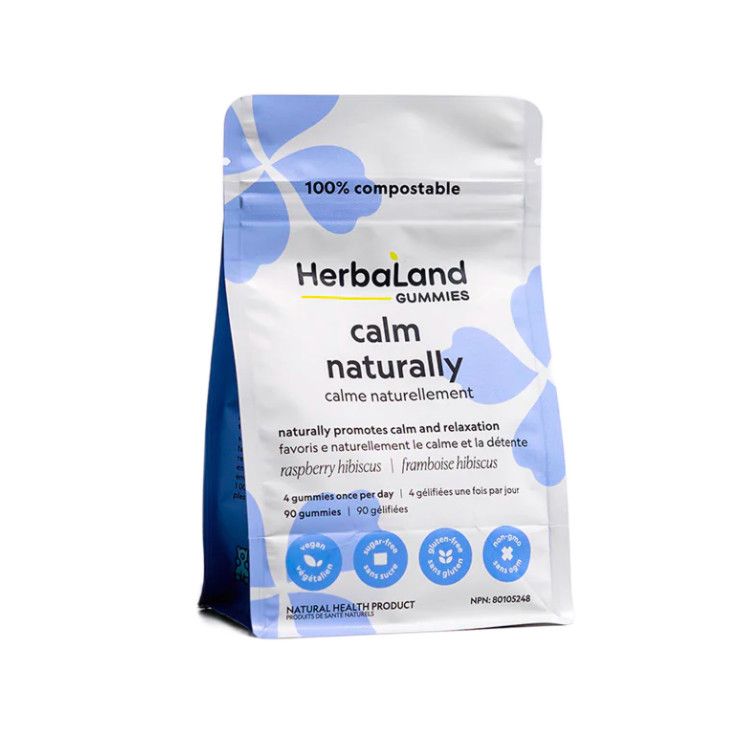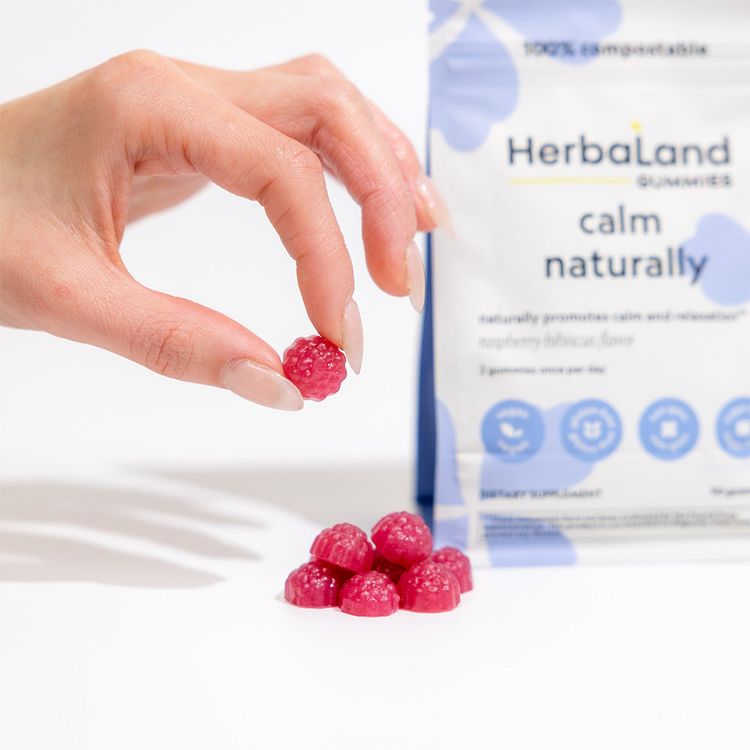 HerbaLand, Calm Naturally, 90 Gummies
Size
90 gummies
Shipping Weight
260 g
UPC
813523002860
NPN
80105248
Retail Price $27.99
$23.99
Availability
Sorry, this item is out of stock
Description
These zen-blend gummies help you to chill, relax, and de-stress, every day. Our unique formula contains calming nutrients to naturally support relaxation.
L-theanine helps increase levels of GABA, dopamine, and glycine to induce relaxation and promote feelings of happiness.
GABA is a naturally occurring amino acid that helps to produce a calming effect on the brain and body. Increased GABA levels in the brain will help reduce anxiety and stress and aid in rest and relaxation.
Magnesium is a super mineral that helps to relax muscles, induce sleep, reduce inflammation, support bone health, aid sleep, and improve digestion.
Gummies don't have to be covered in sugar and made with animal products. Our gummies are 100% made from plant-based ingredients and are completely sugar-free.
Suggested Use
Recommended Dose (Adults aged 18 and older): Take 4 gummies 1 time per day with food, a few hours before or after taking other medications.
Ingredients
Each gummy contains:
Magnesium (as magnesium citrate)
50 mg
GABA (gamma-aminobutyric acid)
12.5 mg
Non-medical Ingredients: Maltitol, purified water, organic erythritol, agar, citric acid, locust bean gum, natural flavor, natural black carrot color, organic stevia leaf extract, organic sunflower oil.
Caution
Consult a doctor if symptoms persist or worsen or you are pregnant or breastfeeding. Keep out of reach of children. Do not use it if the safety seal is broken or missing.
Disclaimer
You should not use the information or services on this Site to diagnose or treat any health issues or for prescription of any medication or other treatment.
Always check the product label or packaging prior to using any product. If there are discrepancies, customers should follow the information provided on the product label or packaging.