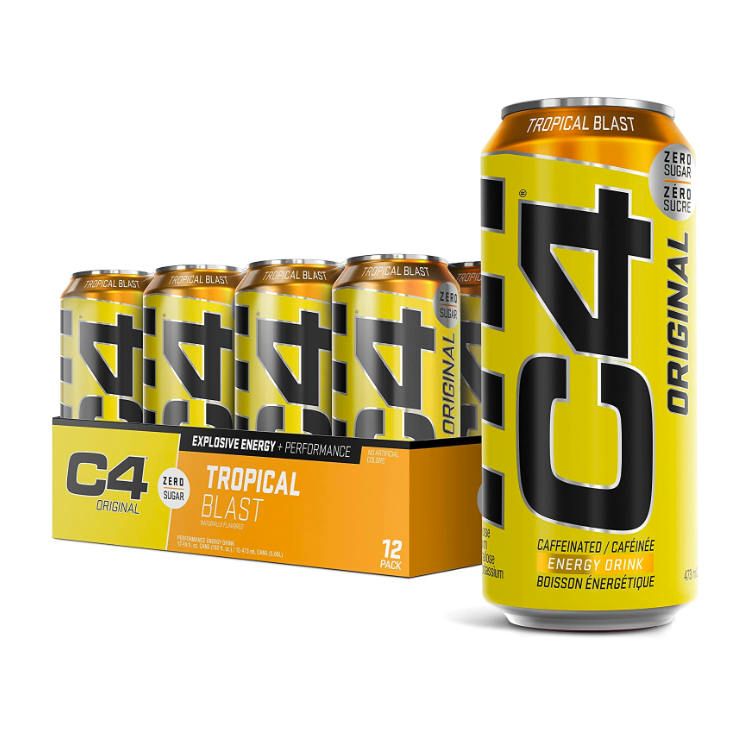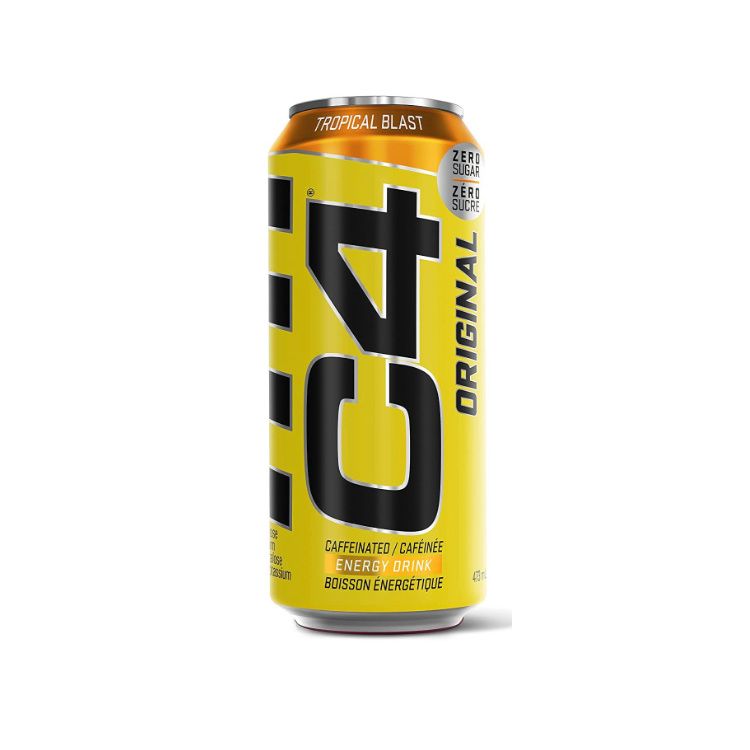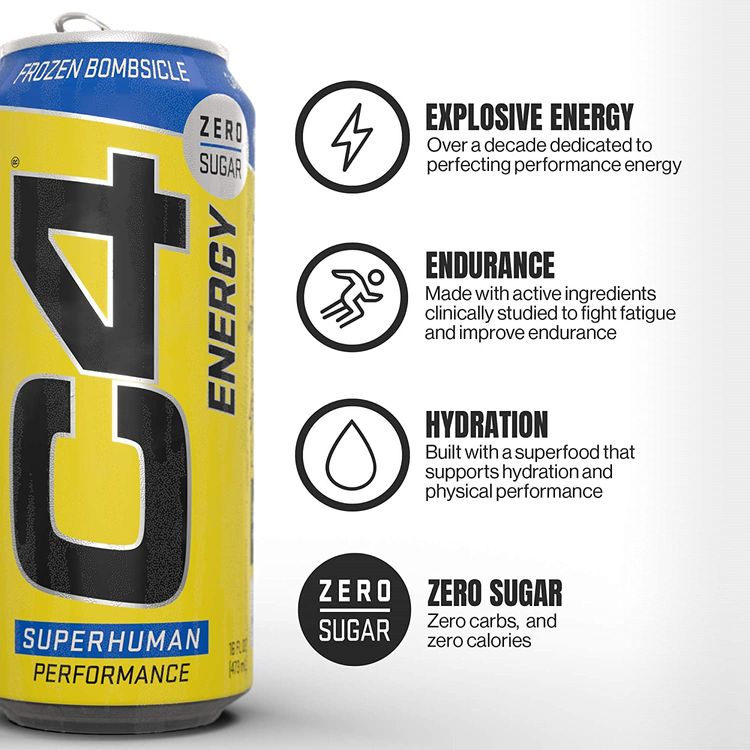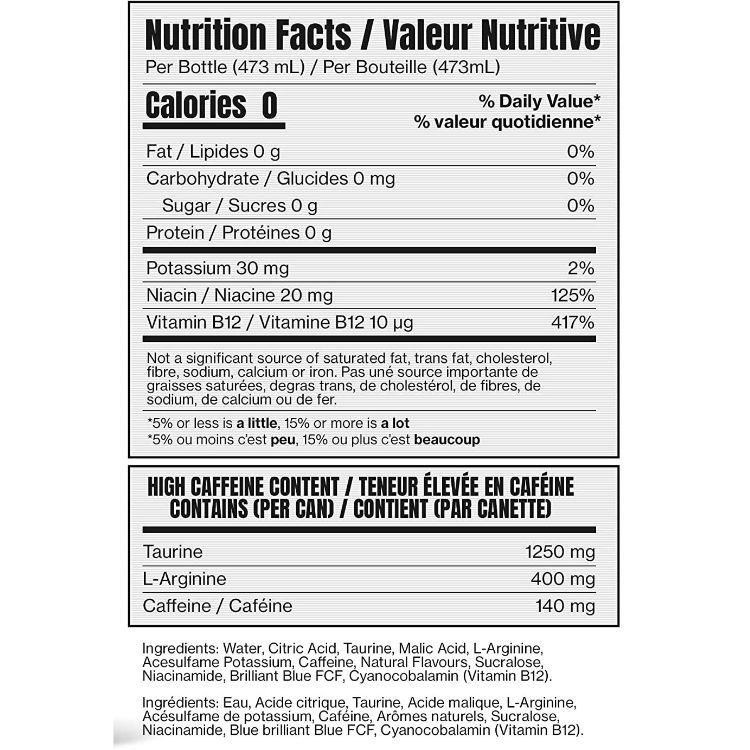 Cellucor, C4 Energy, Carbonated Pre Workout drink, Tropical Blast, 473mlx12
Size
12 can
Shipping Weight
6240 g
Availability
Sorry, this item is out of stock
Description
C4 Energy Drink is America's #1 Selling Pre-Workout Brand has been trusted since 2011 with over 2 billion servings sold.
Formulated with 140mg Caffeine to support explosive energy and physical performance when you need it most. Zero sugar, zero calories, and zero carbs in every delicious serving, with no artificial colors or dyes.
Clinically studied
Source of sugar-free energy
Supports muscular endurance
Suggested Use
Consume one can of C4® ON THE GO 20-30 minutes before dominating exercise... and/or life.
Ingredients
Water, Citric Acid, Taurine, Malic Acid, L-Arginine, Acesulfame Potassium, Caffeine, Natural Flavours, Sucralose Niacinamide, Brilliant Blue FCF, Cyanocobalamin (Vitamin B12).
Caution
Do not consume this product if you are pregnant or nursing. Not intended for children. Recommended for adults.
Disclaimer
You should not use the information or services on this Site to diagnose or treat any health issues or for prescription of any medication or other treatment.
Always check the product label or packaging prior to using any product. If there are discrepancies, customers should follow the information provided on the product label or packaging.