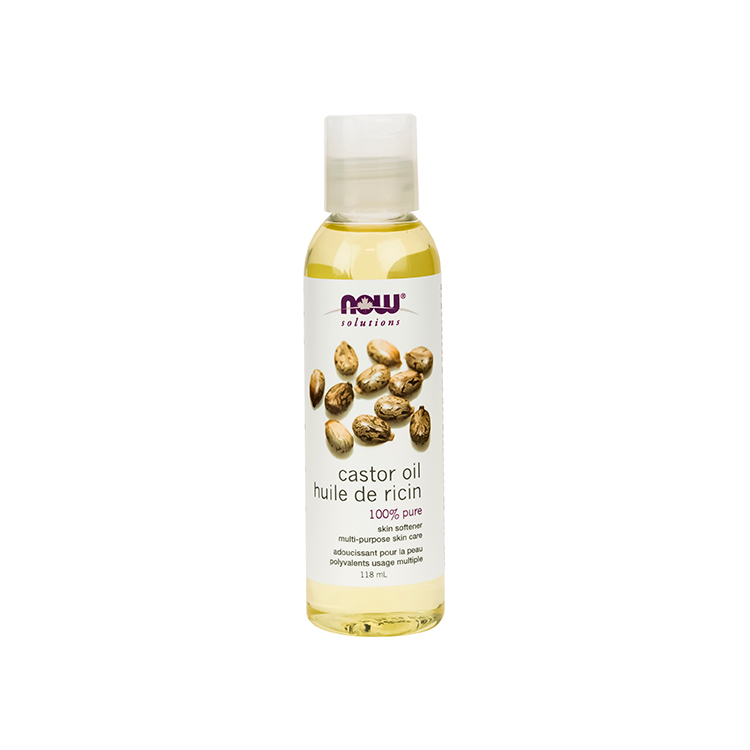 Now, Castor Oil, Expeller Pressed, 118 ml
Size
118 ml
/
Shipping Weight
140g
Retail Price CA$8.99
CA$3.99
Product Info
Highlights
Non-GMO
·
Gluten Free
·
No Preservatives
Description
‍‍100% Pure Castor Oil is expeller-pressed from the seed of Ricinus communis and is virtually odorless and tasteless. While it's use is applicable to many other areas of wellness, Castor Oil is considered by many to be one of the finest natural skin emollients available today. Also known as Palma Christi (the "Palm of Christ"), castor oil celebrates a history of use that dates back to biblical times. Since then, it has been used to help moisturize and soften healthy skin and hair, and is commonly used in some of today's most popular cosmetic and beauty formulas.
‍‍Now Solutions is the next step in the evolution of personal care products. This comprehensive natural line encompasses moisturizers and serums, bath and body oils, shampoos and conditioners, oral care, skin care, and essential oils, all of which are formulated with the finest functional ingredients from around the world. Now Solutions products avoid harsh chemicals and synthetic ingredient in all of our formulations, to provide a more natural product line.‍‍‍‍
Suggested Use
For topical applications, apply a few drops of 100% Pure Castrol Oil to the desired area and massage as needed. For soft hair, simply add a few drops to your favorite shampoo prior to washing.
Ingredients
Ricinus communis (castor) seed oil.
Caution
NOW solutions products are not tested on animals.

For external use only.

Clear bottle contains UV light protectant.
Disclaimer
You should not use the information or services on this Site to diagnose or treat any health issues or for prescription of any medication or other treatment.
Always check the product label or packaging prior to using any product. If there are discrepancies, customers should follow the information provided on the product label or packaging.