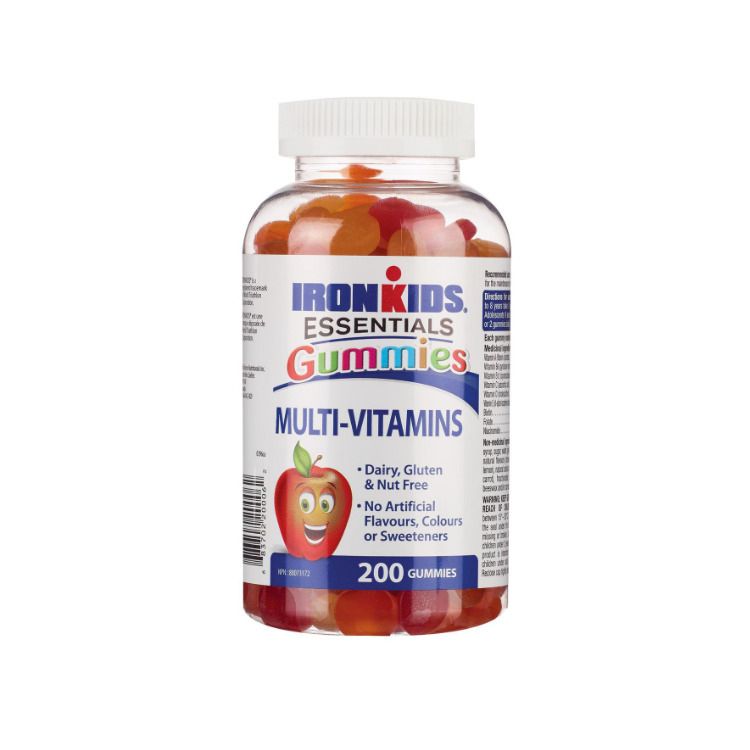 Ironkids Essentials Gummies Multi Vitamins 200 Gummies
Size
200 gummies
Shipping Weight
585 g
UPC
683702200062
NPN
80073172
Retail Price $21.99
$20.99
Availability
Sorry, this item is out of stock
Ingredients
Each gummy contains:
Vitamin A (as retinyl palmitate)
993 IU
Vitamin B6 (pyridoxine hydrochloride)
1 mg
Vitamin B12 (cyanocobalamin)
2 mcg
Vitamin C (ascorbic acid)
30 mg
Vitamin D (cholecalciferol)
500 IU
Vitamin E (di-tocopherol acetate)
7.5 IU
Disclaimer
You should not use the information or services on this Site to diagnose or treat any health issues or for prescription of any medication or other treatment.
Always check the product label or packaging prior to using any product. If there are discrepancies, customers should follow the information provided on the product label or packaging.