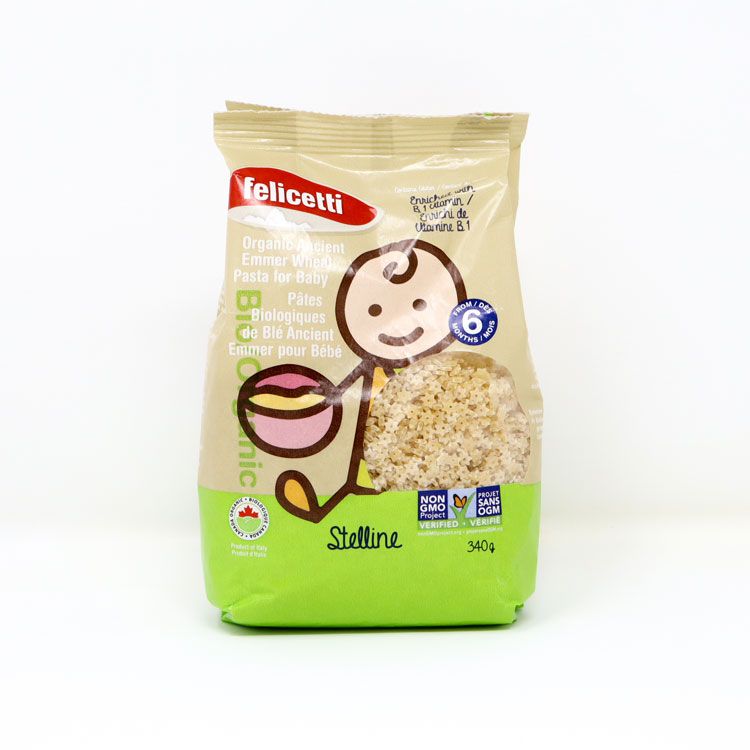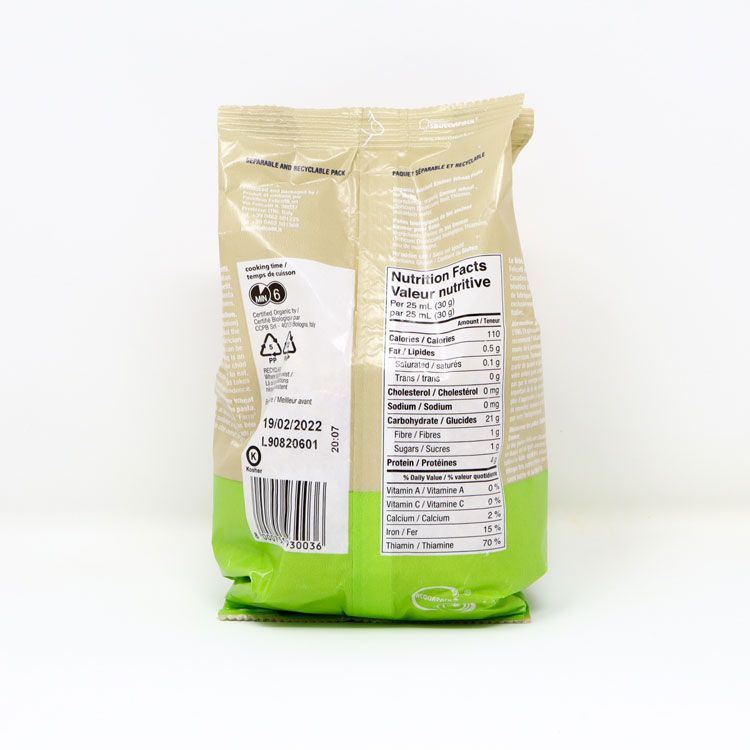 Felicetti, Organic Ancient Emmer Wheat Pasta for Baby, 340 g
Size
340 g
Shipping Weight
350 g
Availability
Sorry, this item is out of stock
Description
Felicetti Pasta Company has launched a line of organic, ancient grain pastina (tiny pasta) for babies in Canada. Felicetti's Pasta for Baby comes in two shapes: tiny stars (stelline) and mini tubes (coralline) in two types of grain: organic ancient emmer wheat and organic ancient durum wheat. Each is enriched with Vitamin B1 to ensure healthy bones and growth. The pasta is non-GMO and rich in protein and fiber, with a naturally nutty flavour.
Pasta for Baby is small in size and easy-to-swallow, and is therefore perfect for babies over six months of age. The pasta differs from many others on the grocery shelf, as it's the only 100-per-cent organic ancient grain pastina for babies. Felicetti's traditional Italian ancient grain pasta, with its pure flavour, is an ideal introduction for baby to solid food and new tastes. The company uses only pure, chlorine-free Dolomite Mountain spring water, which they combine with these exceptional organic grains for a food that's genuine, healthy and safe.
Disclaimer
You should not use the information or services on this Site to diagnose or treat any health issues or for prescription of any medication or other treatment.
Always check the product label or packaging prior to using any product. If there are discrepancies, customers should follow the information provided on the product label or packaging.