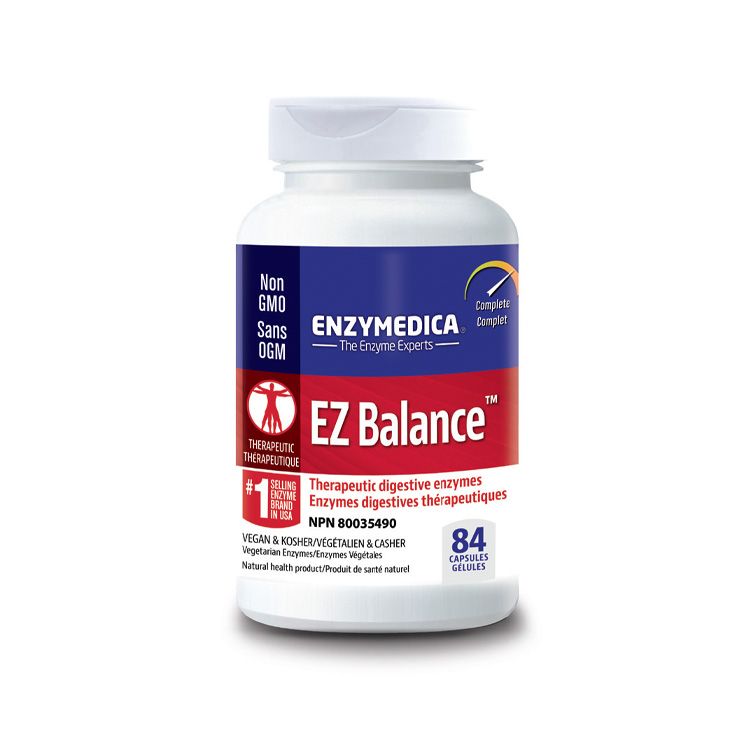 Enzymedica, EZ Balance (Candidase), 42 Capsules
Size
42 capsules
UPC
670480201404
🔥 11 people have viewed this item in the last 7 days
Availability
Sorry, this item is out of stock
Description
EZ Balance contains two digestive enzymes. This combination assists the body's natural cleansing process with little discomfort common to other cleansing protocols. Cellulase breaks down the yeast cell wall while protease digests the interior proteins.
EZ Balance contains Thera-blend™ enzymes. Thera-blend is an exclusive process that combines multiple strains of enzymes that work in specific pH levels, resulting in superior performance in the body.
EZ Balance uses vegetarian enzymes. Vegetarian enzymes work in a broad pH range, making them active in acidic, neutral and alkaline environments.
Suggested Use
Take 1 capsule 3 times a day, at least 1 hour before or 2 hours a after meal.
Ingredients
Each capsule contains:
Cellulase Thera-blend™-CA* 260mg
30000 FCC
Protease Thera-blend™-CA** 229mg
115000 FCC
Non-medical Ingredients: 100% Vegetarian Capsule (cellulose, water)
Caution
Contains No dairy, egg, preservatives, salt, sucrose, soy, wheat, yeast, nuts, corn, gluten, casein, potato, rice, artificial colours, flavours or filters.
Disclaimer
You should not use the information or services on this Site to diagnose or treat any health issues or for prescription of any medication or other treatment.
Always check the product label or packaging prior to using any product. If there are discrepancies, customers should follow the information provided on the product label or packaging.
A Better Life Starts Here
.
Proudly Canadian
100% Canadian owned and operated.
Reward Points
Collect & redeem points on every item.
Professional Advice
Answers to your health question by nutritionist.
Easy Store Pickup
Get your order in as little as 30 minutes.