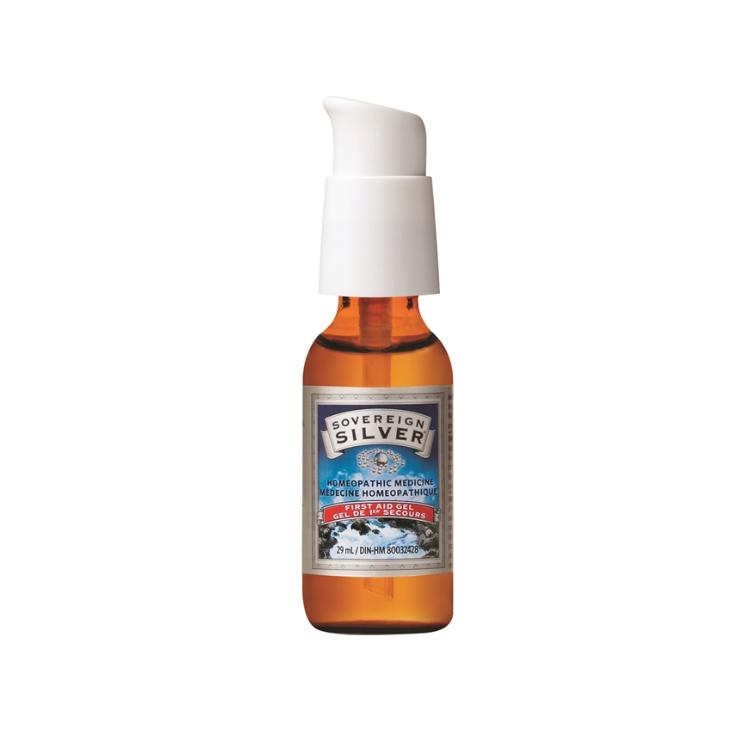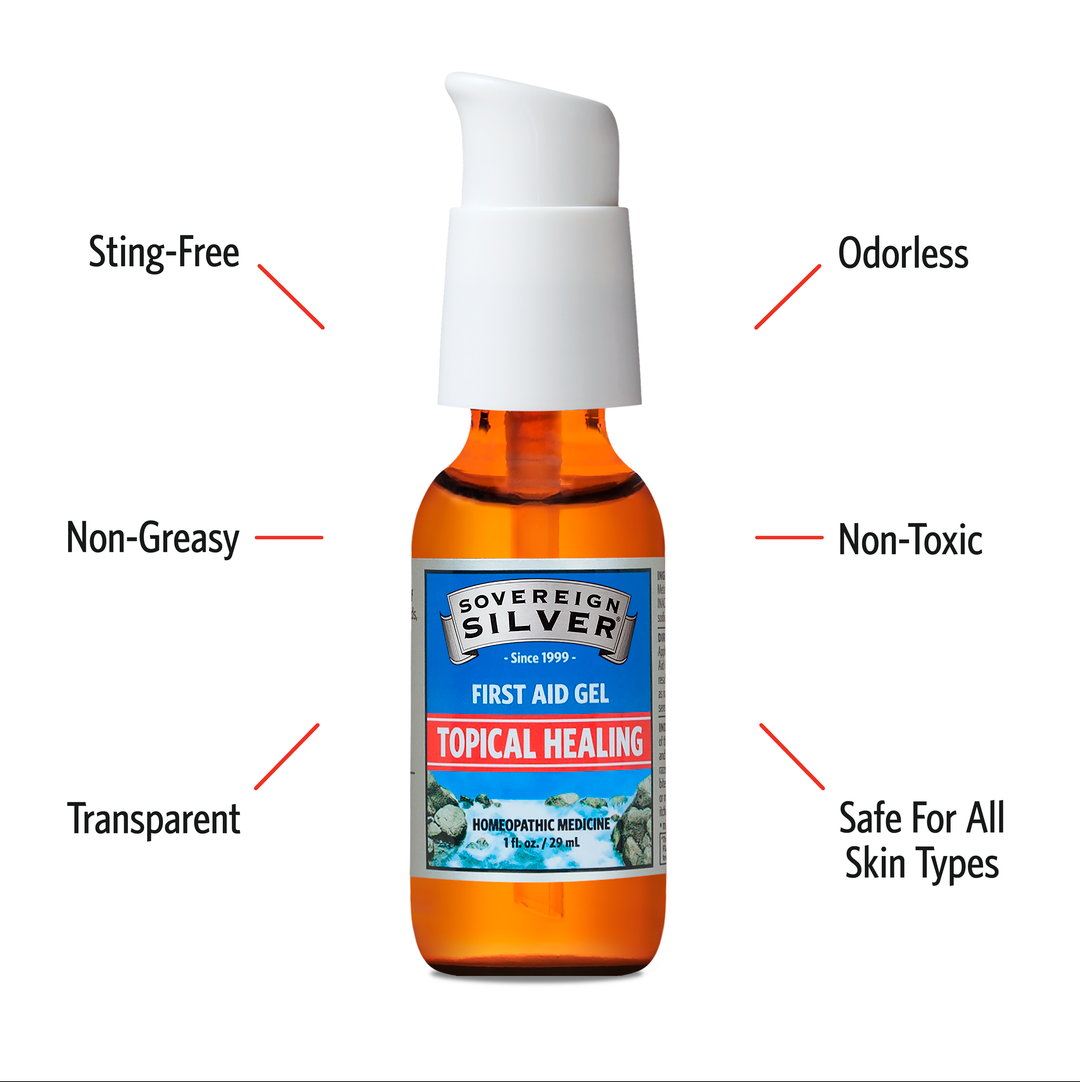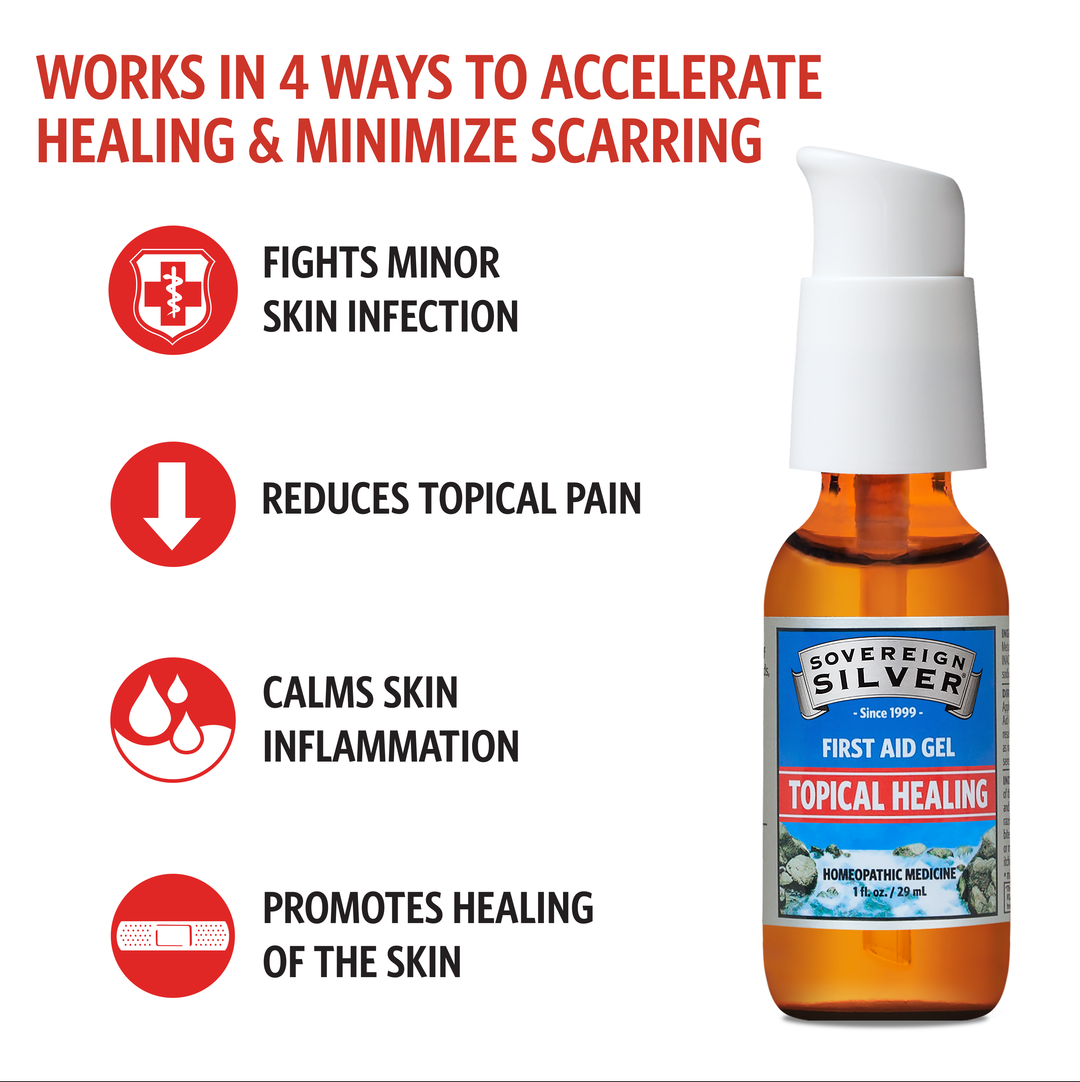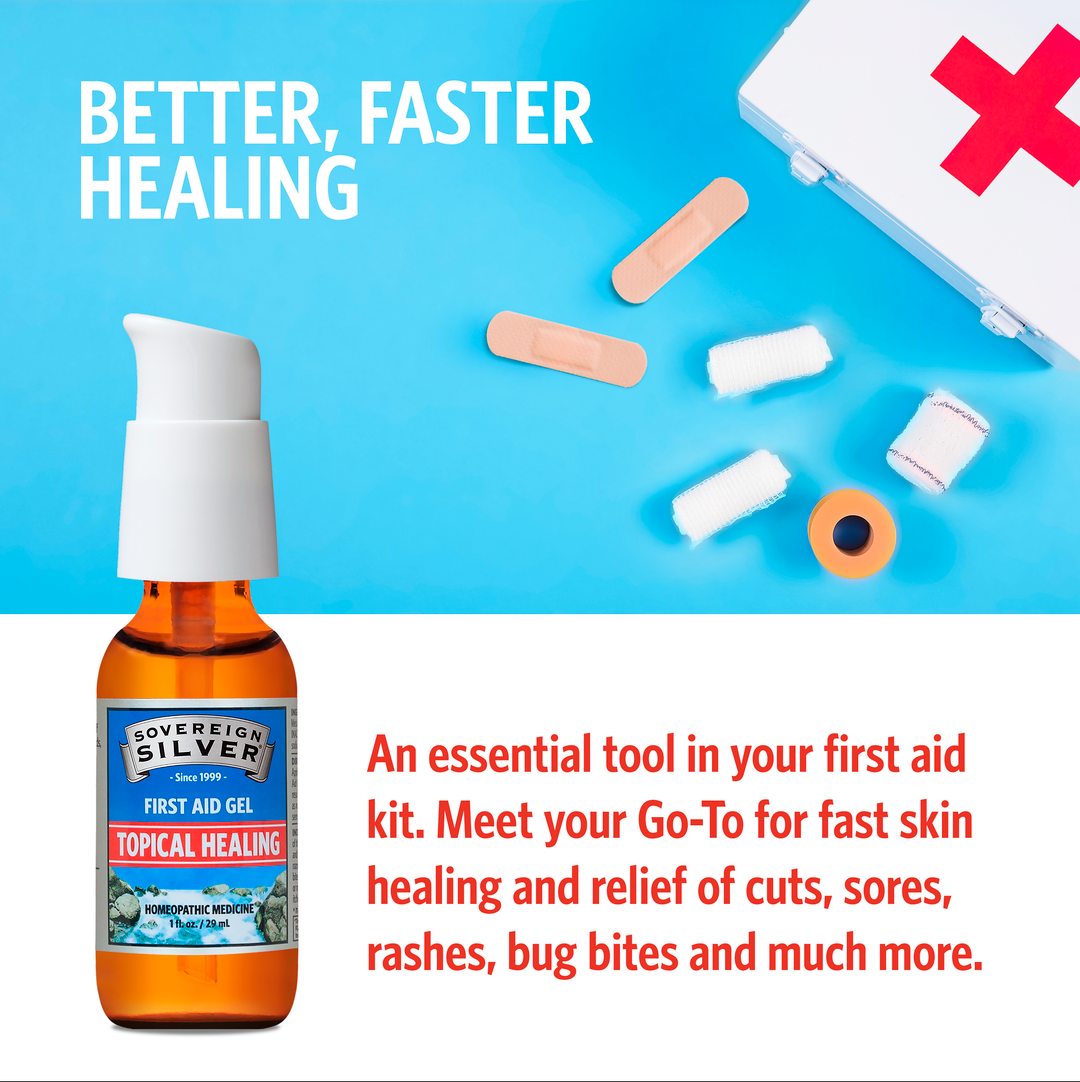 Sovereign Silver, First Aid Gel, 29ml
Size
29 ml
/
Shipping Weight
80g
Retail Price CA$21.55
CA$17.99
Product Info
Highlights
Non-GMO
·
Vegan
·
No Preservatives
·
100% Natural
Description
Sovereign Silver First Aid Gel (topical medicine) is the only product you need for minor cuts, scrapes, burns, bug bites and bruises.  It reduces pain, calms skin inflammation, fights minor skin infections and also promotes the healing of the skin. Plus, it is clear, odorless, sting-free, non-sticky and won't stain your clothes.  
Suggested Use
Adults: Apply liberal consistent layer to affected skin area. Leave wet or bandage for optimal results. Repeat as often as need to relieve symptoms.
Ingredients
Argentum Metallicum 10x, 20x, 30x HPUS, Colloidal Silver, carbomer, sodium hydroxide.
Disclaimer
You should not use the information or services on this Site to diagnose or treat any health issues or for prescription of any medication or other treatment.
Always check the product label or packaging prior to using any product. If there are discrepancies, customers should follow the information provided on the product label or packaging.