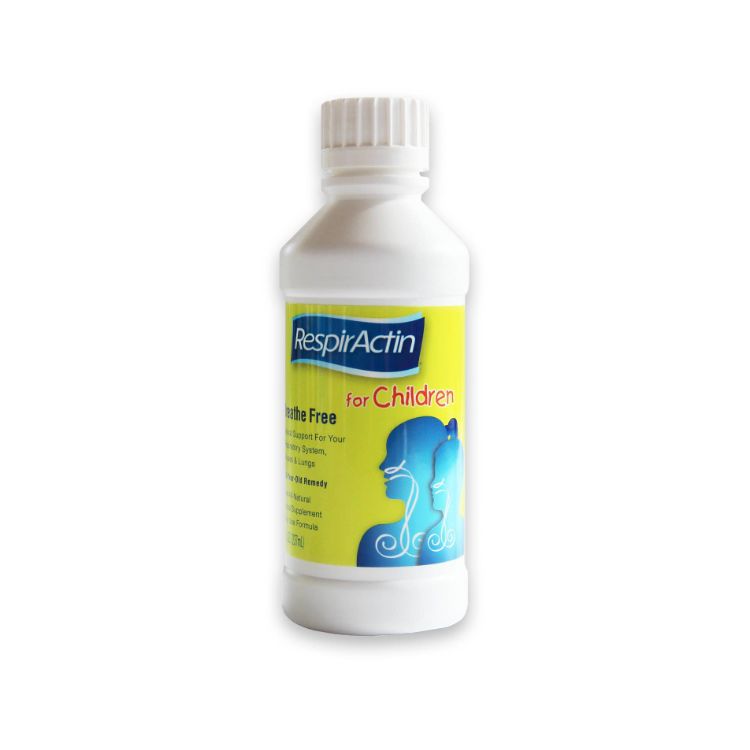 RespirActin, Breathe Free for Children, 237 ml
Size
237 ml
Shipping Weight
300 g
Retail Price $19.99
$18.99
Availability
Sorry, this item is out of stock
Description
‍‍Delicious tasting RespirActin herbal tonic opens the airways. Effective for children and adults, this product is unique: it's made from a treasured formula that's over 100 years old and it goes to work immediately to help relieve symptoms and bring the respiratory system back into balance. RespirActin contains a synergistic blend of premium grade herbs valued for high level of bioactivity and gentleness. It can be used on a daily basis.
For your safety, it contains no alcohol or ephedra.
‍
Suggested Use
Shake well before using. Take on an empty stomach.

For 5 mo. - 2 yrs. take 1/2 - 1 Teaspoon morning and evening
For 2 yrs. - 10 yrs. take 1 Tablespoon morning and evening.
Ingredients
Rosemary, Honey, Witch Hazel,Fenugreek Seed, Black Seed, King Solomon Seed, Ginseng Powder, Damiana Leaves, Marshmallow, Sage, Juniper Berries, Chamomile Flowers, Cloves, Cinnamon, Spearmint, Thyme.
Caution
This product is not intended to diagnose, treat, cure, or prevent any disease.
Disclaimer
You should not use the information or services on this Site to diagnose or treat any health issues or for prescription of any medication or other treatment.
Always check the product label or packaging prior to using any product. If there are discrepancies, customers should follow the information provided on the product label or packaging.