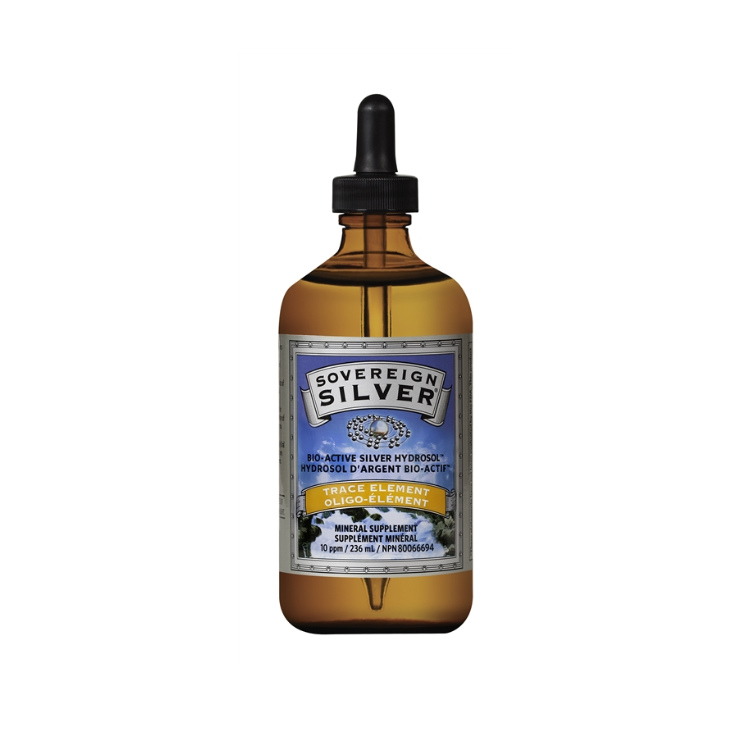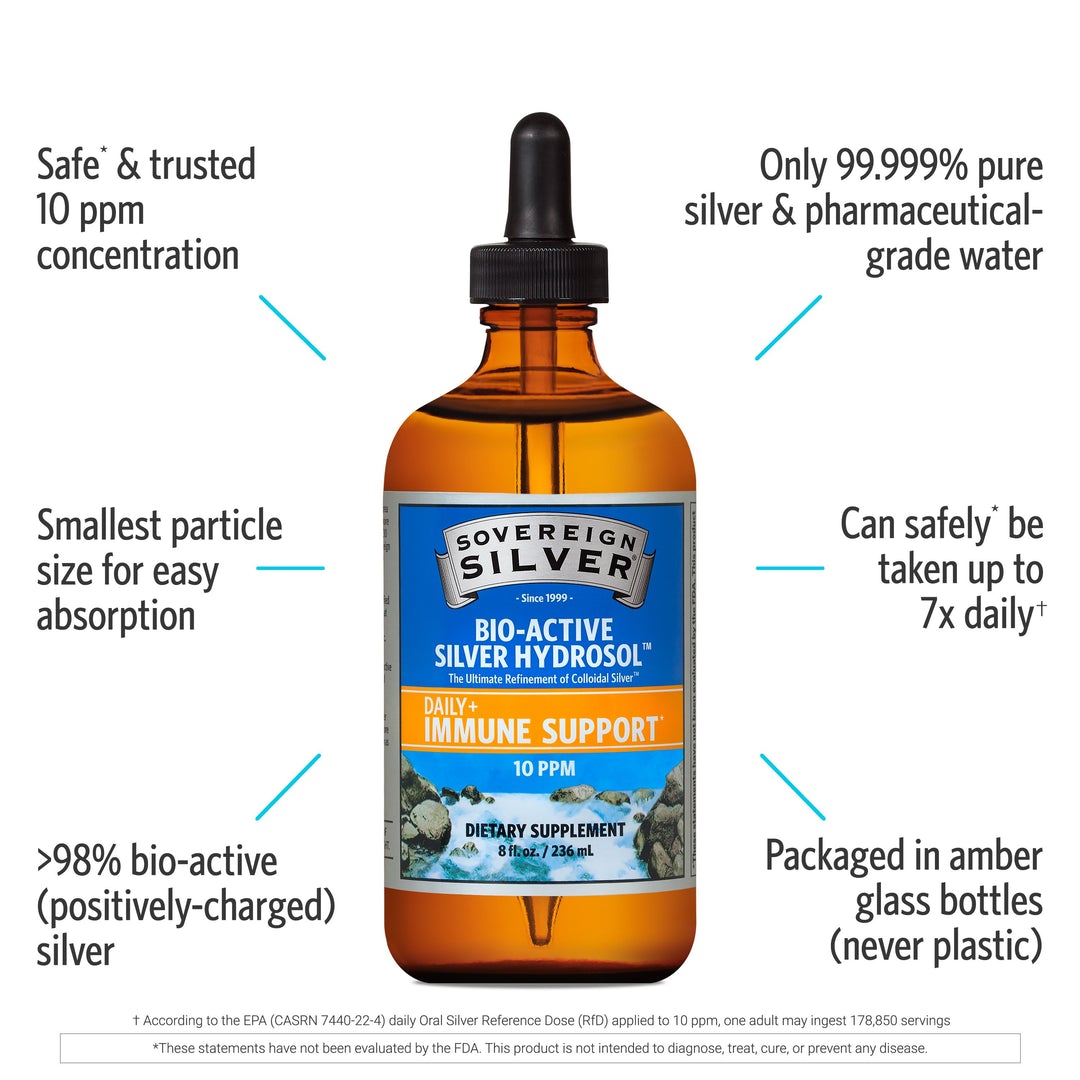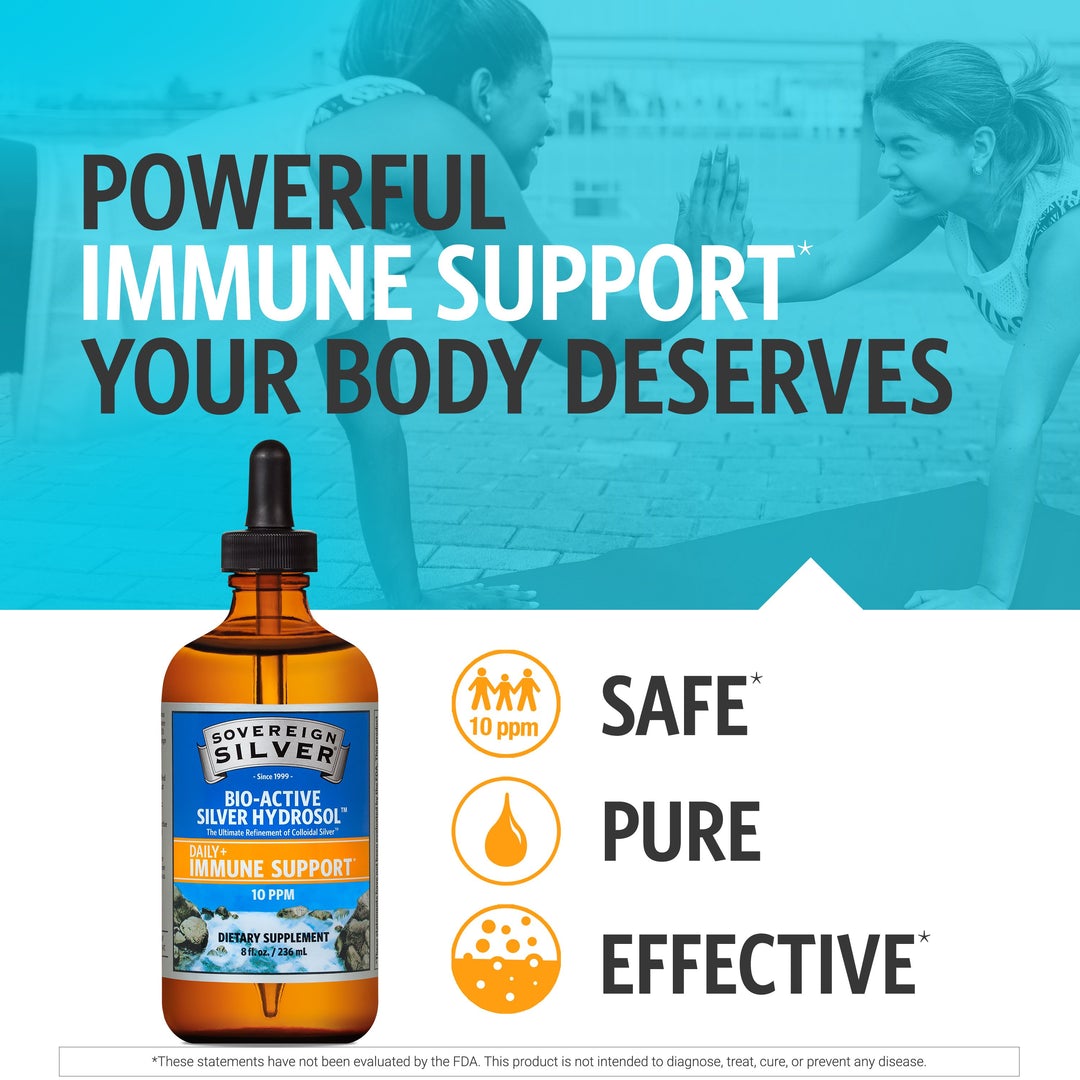 Sovereign Silver, Bio-Active Silver Hydrosol, Dropper, 236ml
Size
236 ml
/
Shipping Weight
420g
Retail Price CA$51.85
CA$39.99
Product Info
Highlights
Non-GMO
·
Vegan
·
No Preservatives
·
100% Natural
Description
Sovereign Silver Bio-Active Silver Hydrosol may be your most effective tool to maintain, sustain and support your immune system in an ever-challenging and changing environment.
It's tasteless, safe, pure and effective. Add this Non-GMO, Gluten and Allergen-free Silver Hydrosol to your daily routine, or whenever you need extra immune support, and start your journey towards health sovereignty.
Suggested Use
Adults 1 teaspoon (5ml), hold under tongue for 30 seconds, then swallow. Children 4 years and older: 1/2 teaspoon. Maintenance: Once daily. Immune Building: 3 times daily. Long-Term Immune Support: 5 times daily. Short-Term Immune Support: 7 times daily.
Medical Ingredients
| | | |
| --- | --- | --- |
| Silver (10 ppm) | …………………… | 50 mcg |
Ingredients
Pharmaceutical-grade purified water.
Disclaimer
You should not use the information or services on this Site to diagnose or treat any health issues or for prescription of any medication or other treatment.
Always check the product label or packaging prior to using any product. If there are discrepancies, customers should follow the information provided on the product label or packaging.