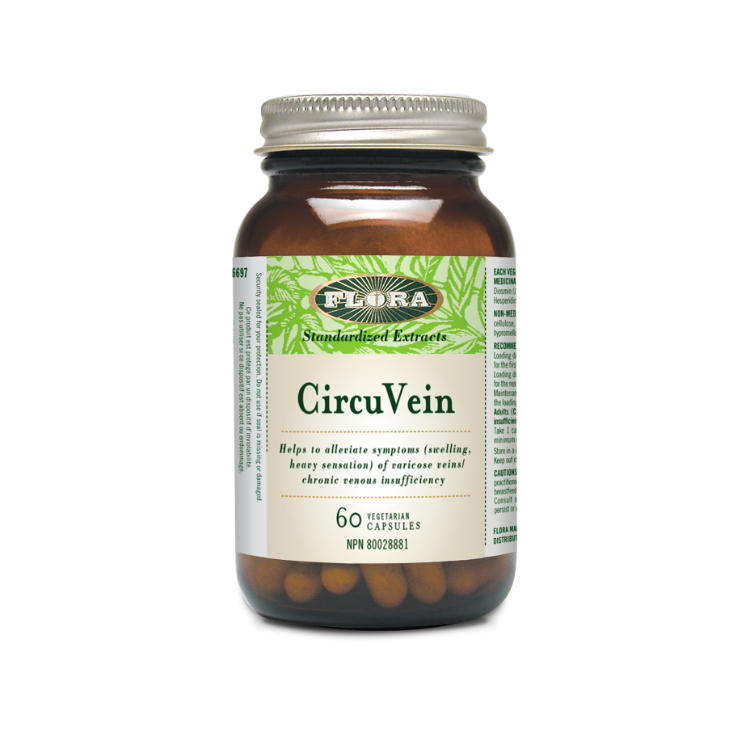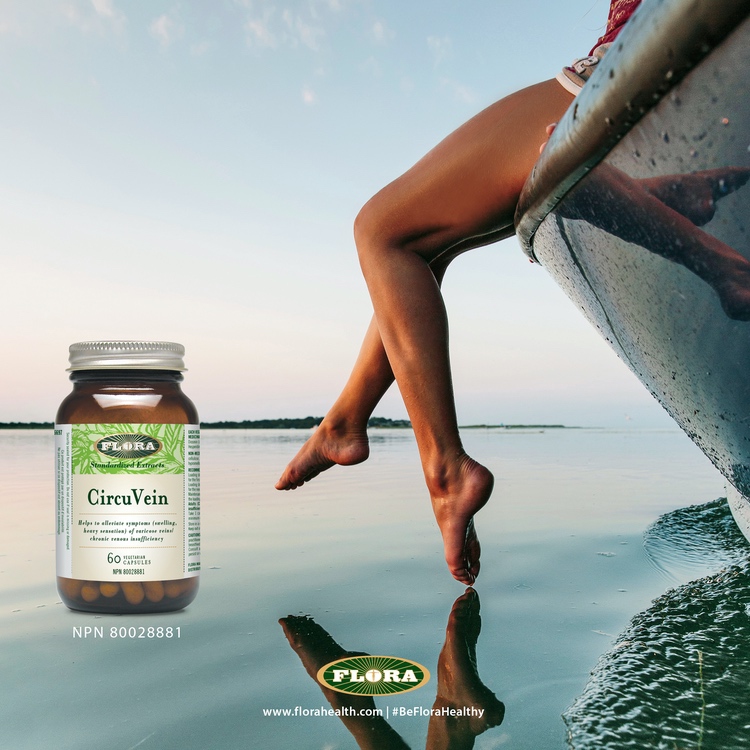 Flora, CircuVein, 60 Capsules
Size
60 vegetarian capsules
/
Shipping Weight
185g
Retail Price CA$28.49
CA$22.99
Product Info
Highlights
Gluten Free
·
Vegan
·
Plant Based
·
100% Natural
Description
‍‍Clinically proven to reduce the appearance of varicose and spider veins within just 2 months! The first product of its kind, CircuVein alleviates symptoms of varicose veins, and repairs and strengthens blood vessels. This clinically-proven formula also relieves symptoms of hemorrhoids. Acts as an antioxidant and supports veins by reducing inflammation, protects and tones vascular blood vessels to prevent leakage, swelling and heaviness, promotes healthy circulation for blood vessels and relieves symptoms (pain, edema, bleeding) associated with acute and chronic hemorrhoid diseases.‍‍
Suggested Use
For adults, take one (1) softgel of Flora CircuVein daily or as directed by a healthcare practitioner.
Medical Ingredients
| | | |
| --- | --- | --- |
| Diosmin (Citrus sinensis fruit) | …………………… | 450 mg |
| Hesperidin (Citrus sinensis fruit) | …………………… | 50 mg |
Ingredients
Microcrystalline cellulose, silicon dioxide, magnesium stearate (plant-source), hypromellose.
Caution
Consult a health care practitioner prior to use if you are: 1) pregnant or breastfeeding 2) taking any prescription medications. Consult a health care practitioner if symptoms persist or worsen.
Disclaimer
You should not use the information or services on this Site to diagnose or treat any health issues or for prescription of any medication or other treatment.
Always check the product label or packaging prior to using any product. If there are discrepancies, customers should follow the information provided on the product label or packaging.