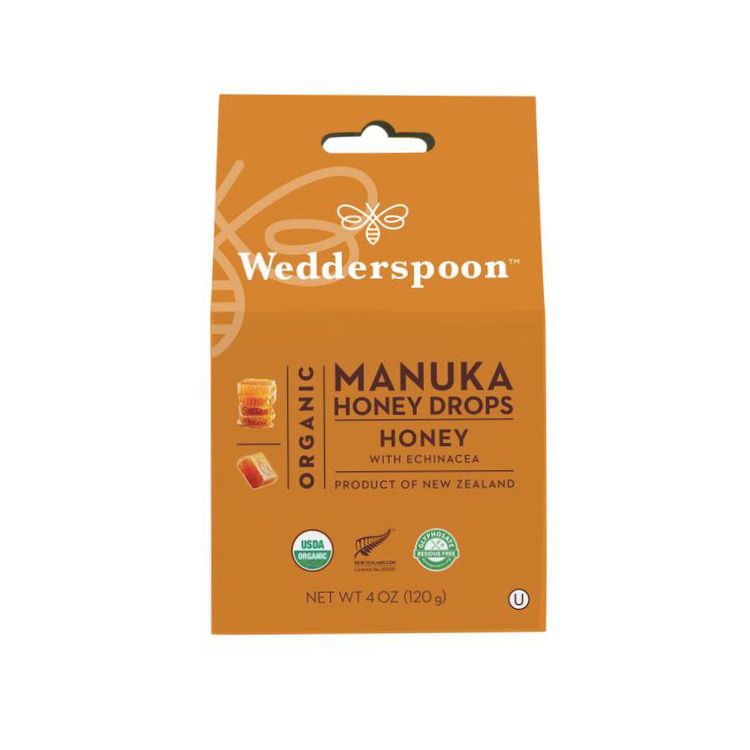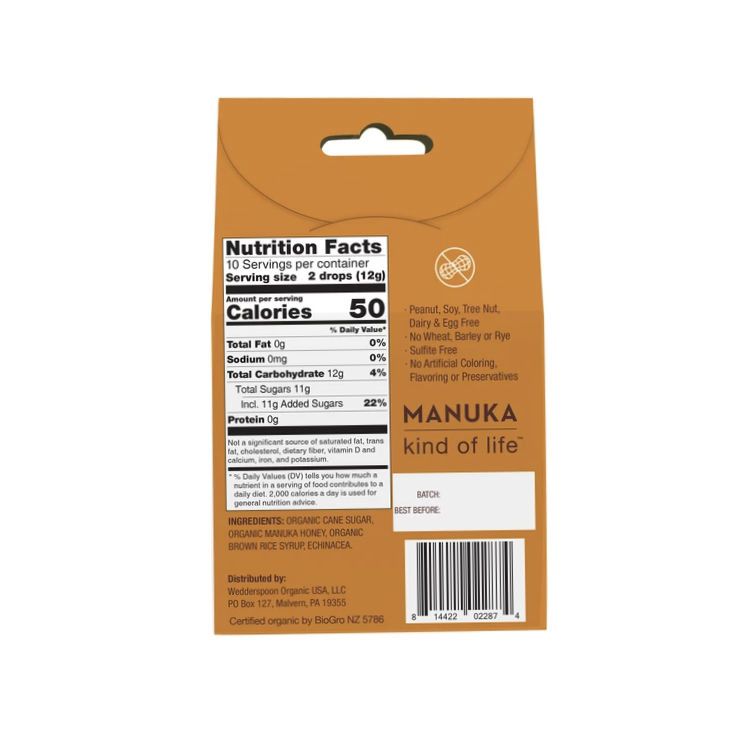 Wedderspoon, Manuka Honey Drops with Echinacea, 120 g
Size
120 g
Shipping Weight
160 g
Retail Price $11.99
$10.99
Availability
Sorry, this item is out of stock
Description
‍‍At Wedderspoon we believe in sourcing only the highest quality Manuka and specialty honeys from New Zealand's pristine countryside.‍‍
USDA Organic
Kosher
A Time Tested Recipe You Will Love
Coats Throat - Slow Dissolving Action
Genuine, Organic Manuka Honey
Never Bitter or Medicinal Tasting
Certified Organic by Ecocert Canada
Peanut, Soy, Tree Nut, Dairy & Egg Free
No Wheat, Barley or Rye
Sulfite Free
No Artificial Coloring, Flavoring or Preservatives
‍‍‍‍‍‍
‍
Ingredients
Organic cane sugar, organic manuka honey, organic brown rice syrup, ground ginger, echinacea.
Disclaimer
You should not use the information or services on this Site to diagnose or treat any health issues or for prescription of any medication or other treatment.
Always check the product label or packaging prior to using any product. If there are discrepancies, customers should follow the information provided on the product label or packaging.