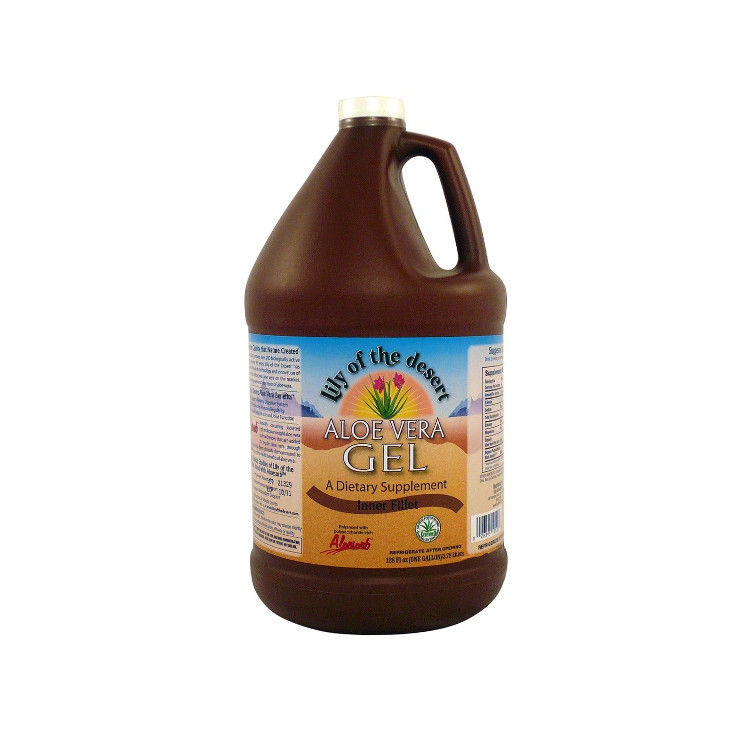 Lily Of The Desert, Aloe Vera Gel, Inner Fillet, 3.8L
Size
3.8 L
/
Shipping Weight
50000g
Retail Price CA$42.99
CA$34.99
Product Info
Highlights
Non-GMO
·
Organic
·
100% Natural
Description
【This item is for pickup only or shipping to a Metro Vancouver address. Non-Returnable Item.】
Drink to your health! Our aloe vera gels contain the same 200 biologically-active components as our juices, but have a thicker consistency than the juice. Some consumers find this thicker consistency to have a soothing' effect. The juices and gels have the same beneficial polysaccharides, essential amino acids, vitamins, minerals and enzymes. Just pick a consistency that you like best!
Support healthy digestion

Support a healthy immune system

Reduce harmful toxins

Increase absorption of nutrients

Enhance antioxidant support

Balance stomach acidity naturally

Soothe occasional muscle and joint discomfort
Suggested Use
Upon opening, refrigerate immediately. Take 2 ounces (4 Tbsp) per serving, alone or mixed with a favorite juice. Up to 8 ounces daily. For those with more severe digestive issues, we would recommend you take the aloe 15-30 minutes before each meal. Recommended to consume within 5-6 months after opening.
Ingredients
Aloe Vera Fillet Gel, Organic Polysaccharide Rich Alosorb. Citric Acid (ph Stabilizer).
Disclaimer
You should not use the information or services on this Site to diagnose or treat any health issues or for prescription of any medication or other treatment.
Always check the product label or packaging prior to using any product. If there are discrepancies, customers should follow the information provided on the product label or packaging.