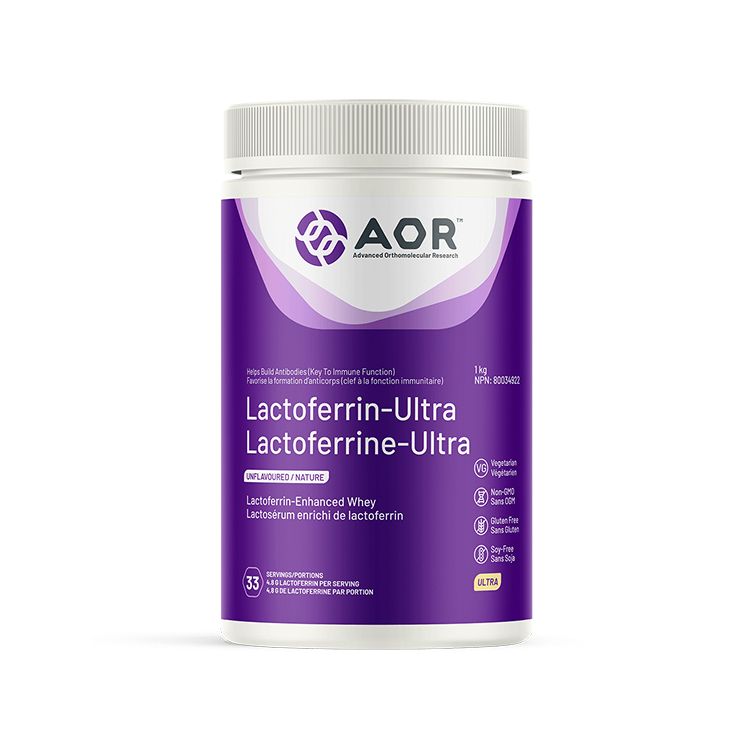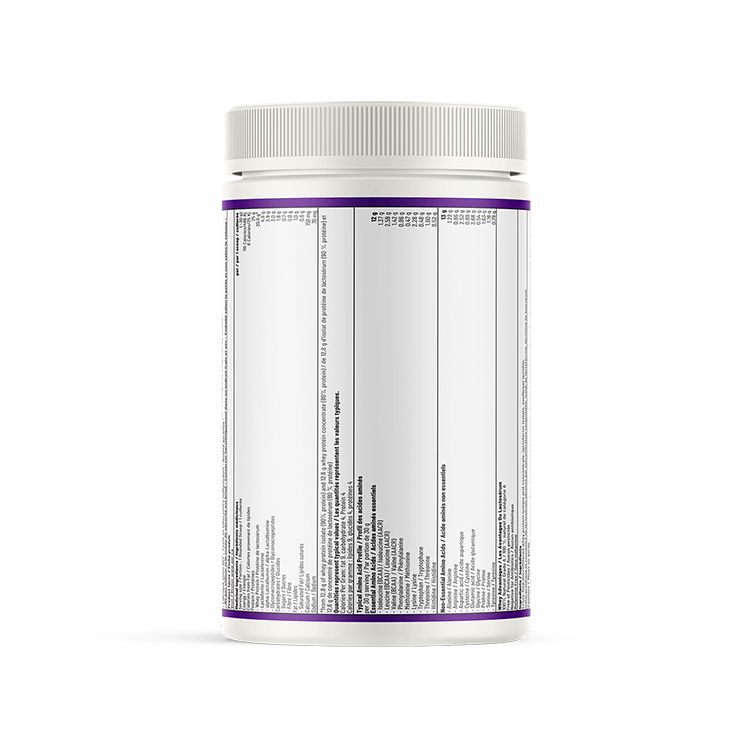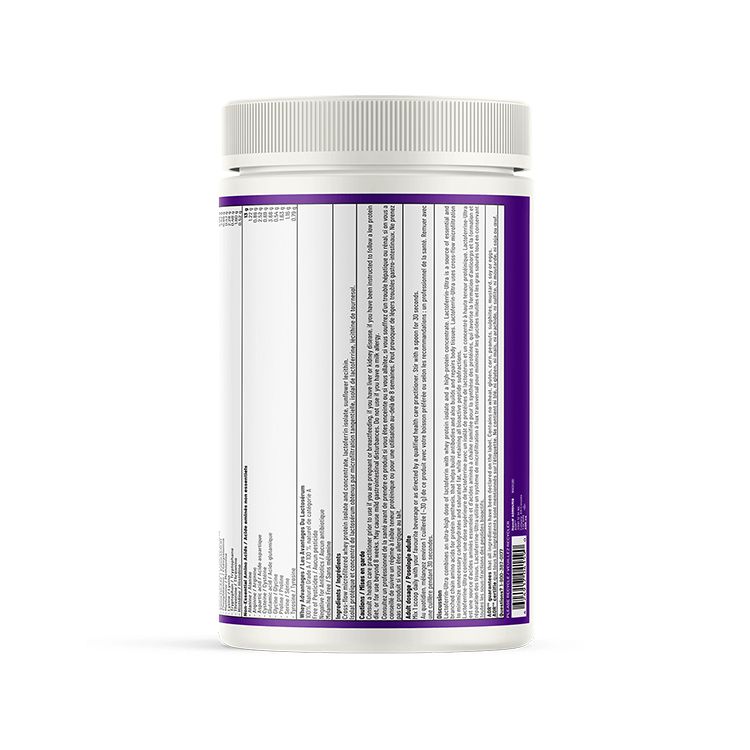 AOR, Lactoferrin Ultra, 1 kg
Size
1 kg
Shipping Weight
1200 g
UPC
624917041590
NPN/DIN/DIN-HM
80034922
Retail Price $664.94
$629.99
Availability
Sorry, this item is out of stock
Description
‍‍Lactoferrin Ultra combines an ultra-high dose of lactoferrin with whey protein isolate and a high-protein concentrate (76% protein). Lactoferrin is a minor whey protein fraction. In humans, lactoferrin levels increase naturally after intense bouts of physical activity. This response enhances the immune system which can be weakened by rigorous exercise.‍‍
‍‍Lactoferrin Ultra is a source of essential and branched chain amino acids for protein synthesis and of protein which helps build antibodies and build and repair body tissues. Lactoferrin-Ultra uses cross-flow microfiltration (not ion-exchange) to maximize protein content and minimize unnecessary carbohydrate and saturated fat while retaining all bioactive peptide subfractions. The low temperature, filtration-based processing techniques used in these materials allow absolute minimal protein denaturation.‍‍
Enhances the immune system
Fights abnormal cellular growth and differentiation

‍

‍

Blocks bacterial and viral growth

‍

‍

Increases levels of antioxidants
‍‍‍‍‍‍
‍
Suggested Use
Mix 1 scoop of AOR Lactoferrin Ultra per day with your favorite beverage or as directed by a qualified health practitioner. Stir with a spoon for 30 seconds. Take a few hours before or after taking other medications.
Medical Ingredients
| | | |
| --- | --- | --- |
| Whey protein | …………………… | 20 g |
| Lactoferrin | …………………… | 4.8 g |
| Alpha-lactalbumin | …………………… | 3.9 g |
| Glycomacropeptides | …………………… | 3 g |
| Carbohydrates | …………………… | 1.8 g |
| Sugars | …………………… | 0.7 g |
| Fat | …………………… | 1 g |
| Saturated Fat | …………………… | 0.6 g |
| Calcium | …………………… | 150 mg |
| Sodium | …………………… | 70 mg |
Ingredients
Cross-flow microfiltered whey protein isolate and concentrate, lactoferrin isolate, soy lecithin.
Caution
Consult a health care practitioner prior to use if you have liver or kidney disease, if you havebeen instructed to follow a low protein diet or for use beyond 8 weeks. May cause mild gastrointestinal disturbances. Use with caution if you are allergic to dairy or soy. Pregnancy/Nursing: Consult a health care practitioner.
Disclaimer
You should not use the information or services on this Site to diagnose or treat any health issues or for prescription of any medication or other treatment.
Always check the product label or packaging prior to using any product. If there are discrepancies, customers should follow the information provided on the product label or packaging.