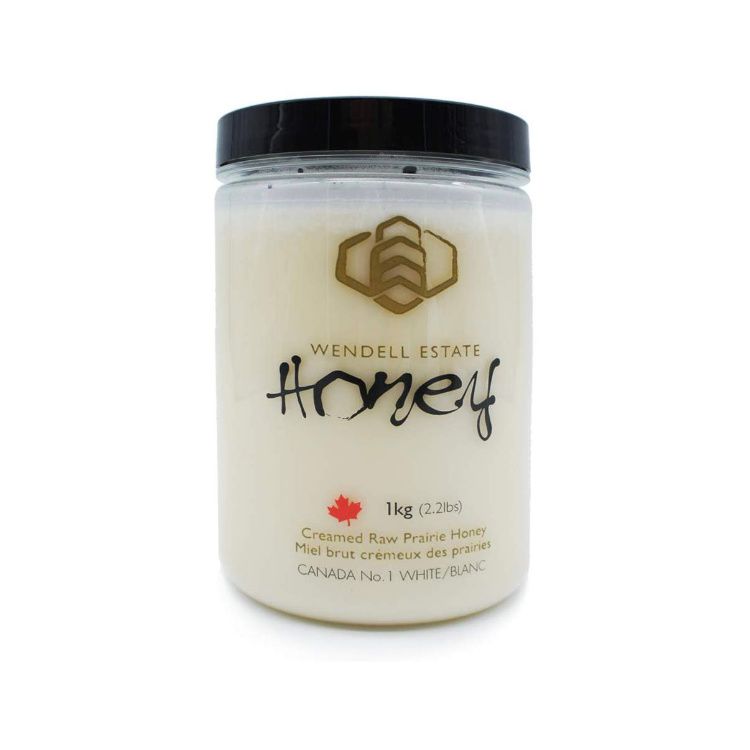 Wendell Estate, Honey, 1 kg
Size
1 kg
Shipping Weight
1100 g
Retail Price $30.49
$26.99
Availability
Sorry, this item is out of stock
Description
CFIA CERTIFICATION:
Wendell Estate Ice Honey is approved by CFIA (The Canadian Food Inspection Agency) and is certified with Canada No. 1.

Pure Honey Source:
Wendell Estate Ice Honey is from natural wild flowers in the primeval forest . Primeval forest, numerous rivers, and pure air provide honey bees with massive pure feeding area.

Unique Curative Effects:
The special light sandy soil breeds massive alfalfa and clover. The two flowers possess special features, such as homeostasis, anti-inflammation, liver protection, and anti-cough.

Low Temperature Treatment:
Low temperature treatment keeps many of healthful organic compounds and substances in honey, such as natural enzymes, amino acid, and vitamin.
Ingredients
100% pure natural honey
Disclaimer
You should not use the information or services on this Site to diagnose or treat any health issues or for prescription of any medication or other treatment.
Always check the product label or packaging prior to using any product. If there are discrepancies, customers should follow the information provided on the product label or packaging.