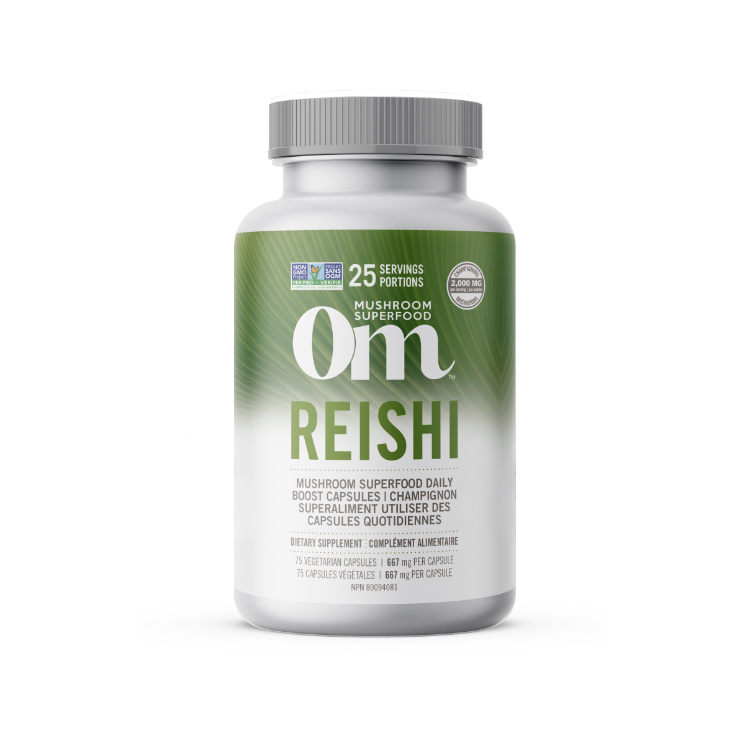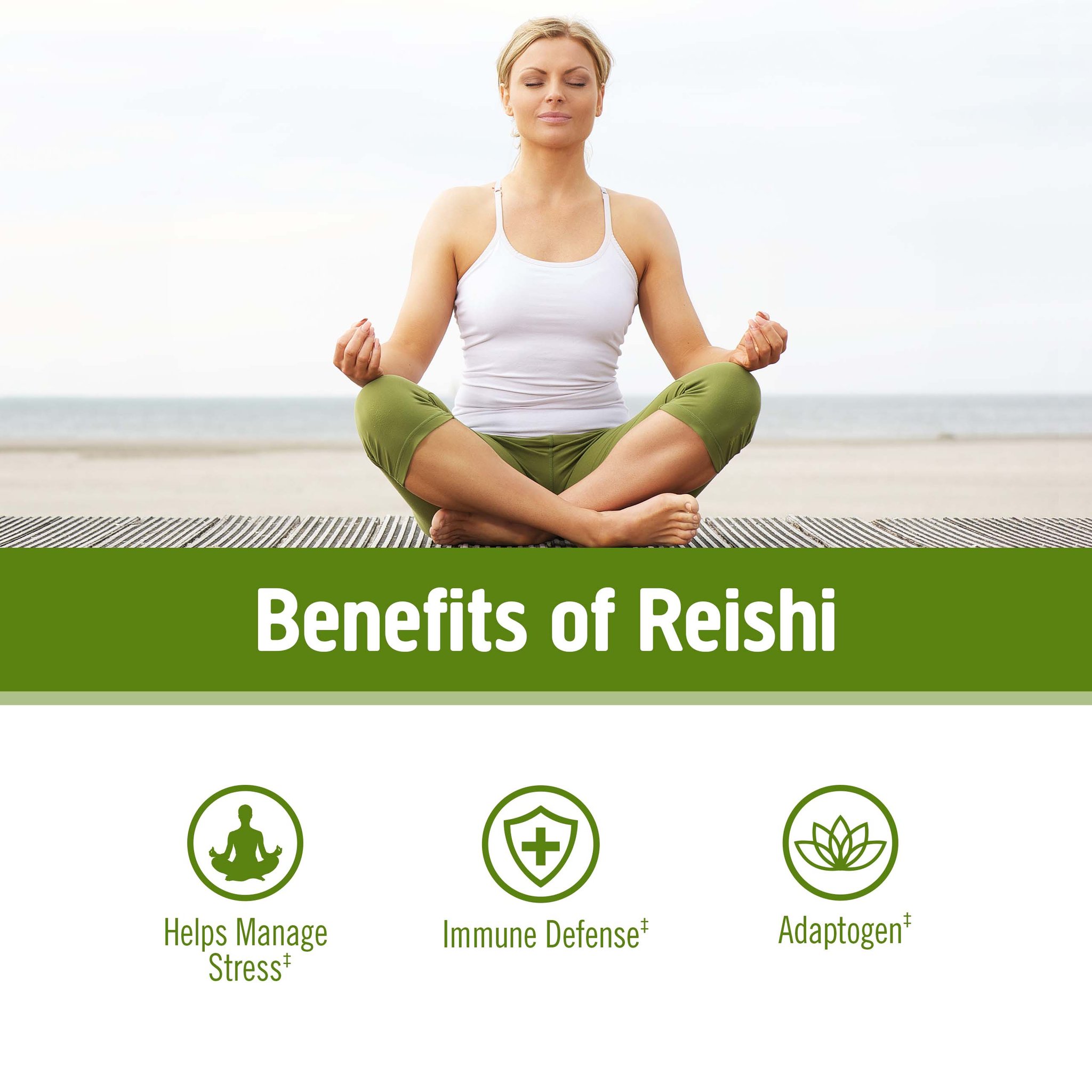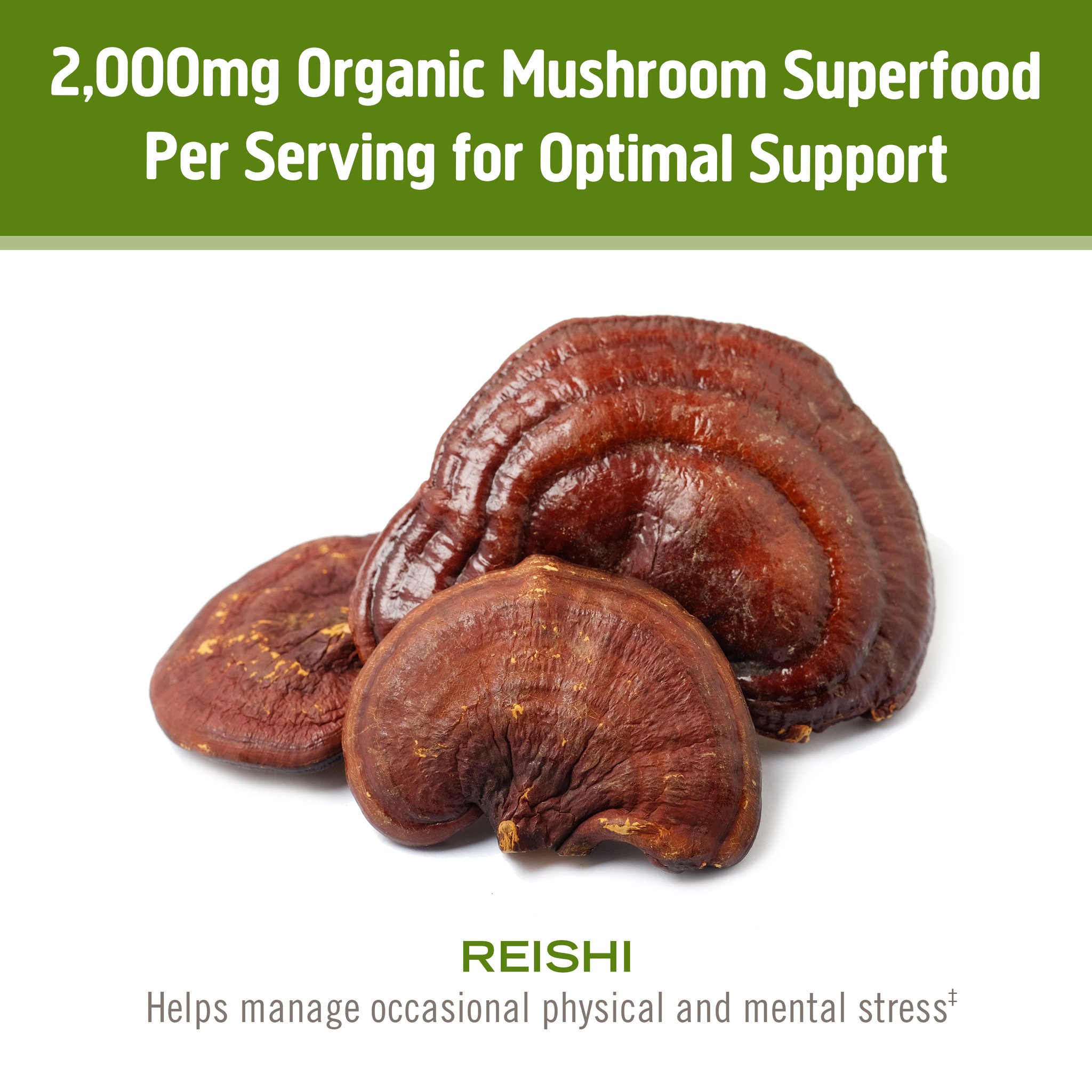 OM Mushroom, Reishi, 667mg, 75 Vcaps
Size
75 vegetarian capsules
/
Shipping Weight
70g
Retail Price CA$29.99
CA$24.99
Out of stock
Product Info
Highlights
Non-GMO
·
Organic
·
Gluten Free
·
100% Natural
Description
Harmonize your longevity, energy and spirit with this superior immunity tonic. Natural adaptogen to help balance mental and physical stress. Nourish your heart and soothe an overactive immune system. Enlighten and relax, find your Savasana.
Revered in Traditional Medicine as the "Mushroom of Immortality", Reishi has a variety of attributes. Reishi acts as an immune potentiator and immune modulator - helping to balance and down regulate an overactive immune system. Reishi has also been studied for its cardiovascular health benefits. Considered a "superior adaptogen", Reishi assists in adapting to mental and physical stressors.
Suggested Use
Take 3 capsules per day with a glass of water.
Medical Ingredients
| | | |
| --- | --- | --- |
| Certified 100% Organic Mushroom: Organic Reishi (Ganoderma lucidum) cultured mycelium and fruiting body powder cultured on organic whole oats. | …………………… | 667 mg |
Ingredients
Vegetable Cellulose (capsules), Organic Myceliated Oats.
Disclaimer
You should not use the information or services on this Site to diagnose or treat any health issues or for prescription of any medication or other treatment.
Always check the product label or packaging prior to using any product. If there are discrepancies, customers should follow the information provided on the product label or packaging.